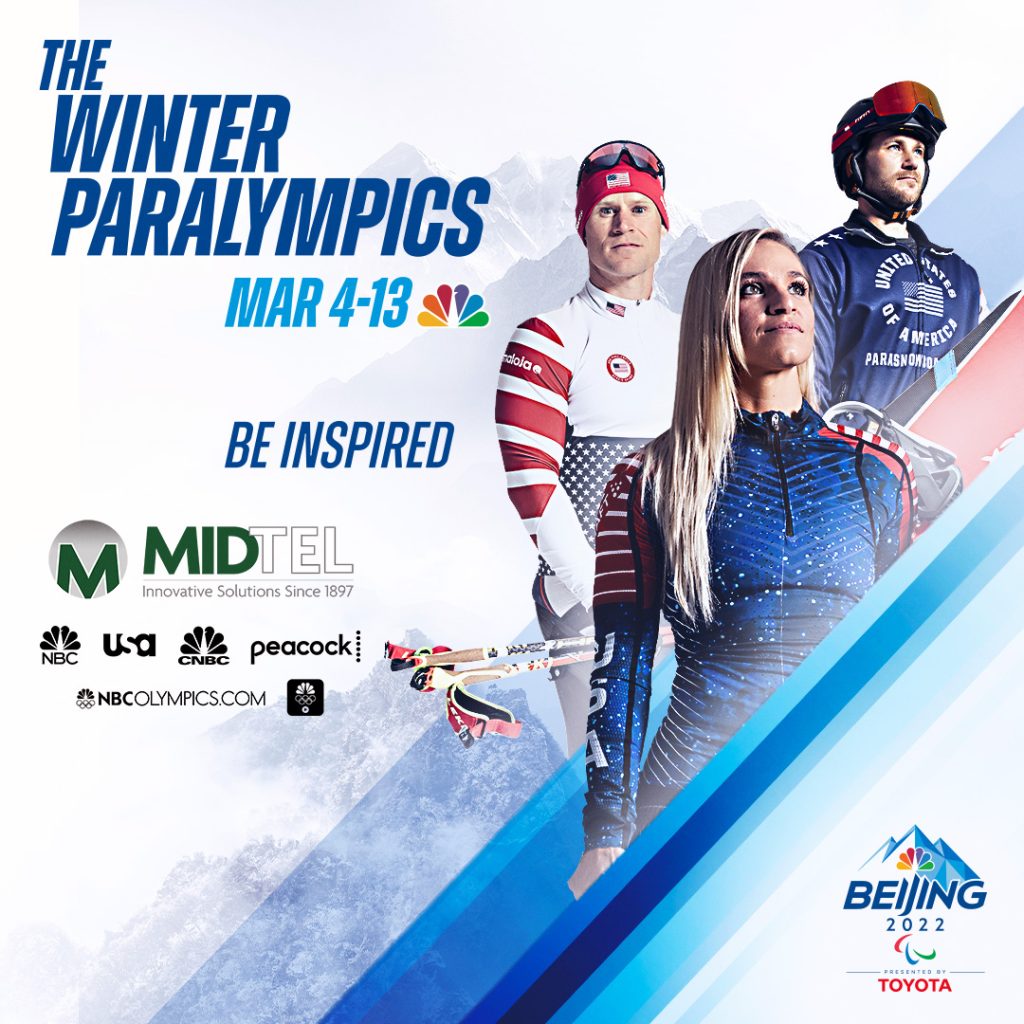 Experience every moment of NBCUniversal's coverage of the Beijing 2022 Winter Paralympics!  Join us March 4-13, 2022 at home or on the go with MIDTEL.  Tune-in to NBCUniversal's coverage for MIDTEL customers on the following channels:
Standard Definition:
181 – USA Network
243 – Olympic Channel
103 – NBC
205 – CNBC
HD: 
781 – USA Network HD
843 – Olympic Channel HD
703 – NBC HD
805 – CNBC HD
To catch up on unforgettable moments, be sure to check out The 2022 Winter Olympics App. You'll find it in the Tivo Apps section!
For more Winter Olympic information, schedules, and updates visit Paralympics and NBC Olympics.