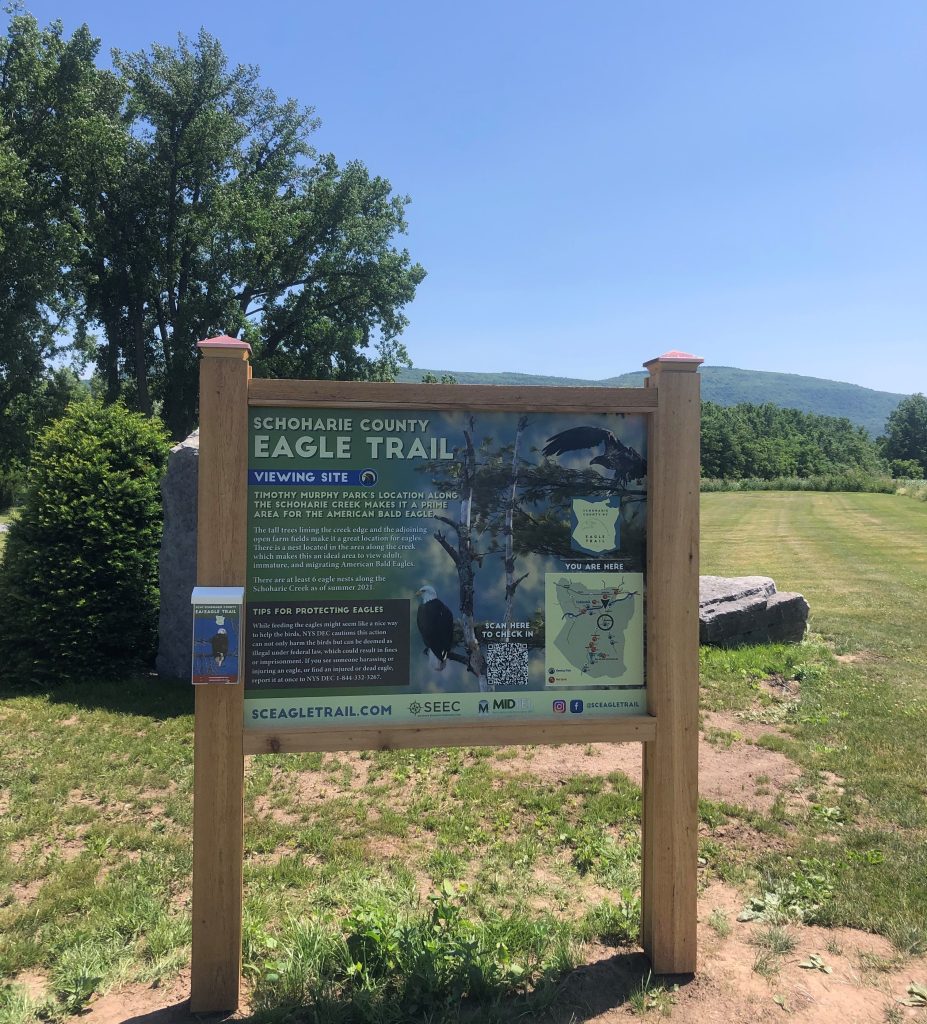 This past Monday, June 20, 2022, the Schoharie County Eagle Trail unveiled new signage and improvements to the Timothy Murphy Park Viewing Site in Middleburgh. Bill Combs Jr., accredited wildlife photographer and Trail Ambassador, along with the Schoharie Economic Enterprise Corporation (SEEC) hosted an event attended by Village Mayor Patricia Bergan, Village of Middleburgh Trustees, and MIDTEL representatives. During this event, Combs Jr. educated the attendees about the American bald eagles in the area and how they have flourished throughout the county. 
MIDTEL graciously donated to the Schoharie County Eagle Trail for these new upgrades which helped cover the cost of the new sign and site expenses. This is a unique aspect of our local community which should be highlighted and be a reminder of how naturally beautiful our area is. MIDTEL is proud to be supporting our local community and helping shed light on why our home is so special.
Fun Fact: Bald eagles grow to full adult size only after 9 months of age!