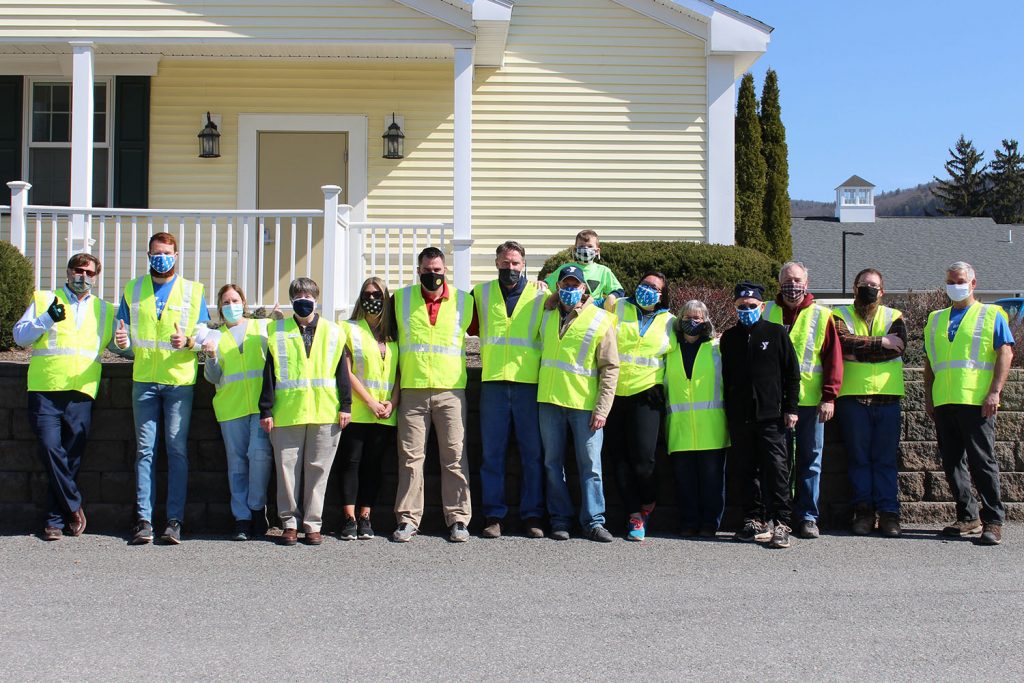 On March 23, 2021 the USDA Farmers to Families program came to the Village of Middleburgh with the distribution of over 1,200 food boxes as part of the Coronavirus Food Assistance Program.
MIDTEL staff assisted in handing out 25-pound boxes of fresh fruits, vegetables, meat, and dairy products to our community.  The Farmers to Families program was brought to Middleburgh through the Capital District YMCA, The Valley Community Recreation Center, Middleburgh Hardware, and the Village of Middleburgh.
Another food box distribution in Middleburgh is planned for April 20, 2021.